The range of products supplied by Barlow Technology is widely recognised within the world of heavy engineering, where our history of working with global partners has earned us an enviable and valuable reputation as a leader in our field.
Our focus truly lies however within close attention to detail and tailoring both products and service to match with the requirements and understandably high expectations of our clients.
Sourcing and supplying uniquely engineered items across wide-ranging industry sectors has been something of a trademark for many years and one, we hope, lays testimony to our commitment to customer service.
As a specialist in tailored solutions for heavy engineering, we are able to offer an honest appraisal to establish if products, such as crane wheels, can be refurbished using reverse engineering. A specialist service we supply utilising our experience in establishing accurately measured dimensional data and supplying drawings from which a 3D CAD model of the required part is created. A detailed manufacturing drawing is then produced, complete with accurate specifications with regards weight and required materials, allowing a new or replacement part to be engineered to clients' precise requirements.
If it is considered more valuable to undertake this process, we are then able to provide greater efficiency and performance from existing parts and resulting financial savings to our customers.
When products have reached the end of their useful life however and cannot be safely restored to original efficiency, Barlow Technology shall source and procure the correct replacement and arrange for the work to be carried out with minimal disruption and interruption to service.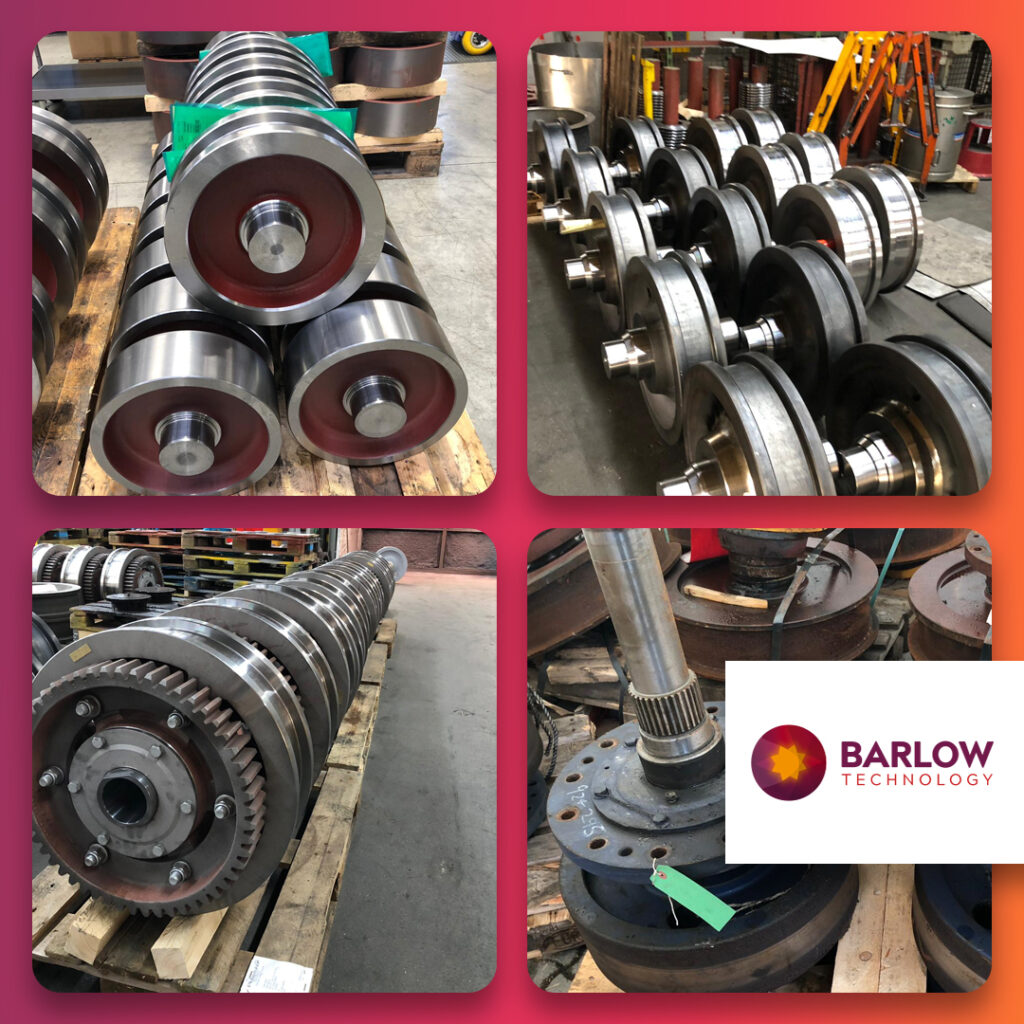 Our commitment to all customers, has always been to offer a trusted and reliable, cost-effective service and supply of materials and products.
We rigorously test all of the products we promote before we consider the supply and only source from reliable global partners, with whom we have also built strong relationships, very often, as a sole UK supplier.
A personal service is of prime importance, with site visits undertaken to truly understand the environment and required use of materials, prior to making our recommendations, ensuring we supply specifically engineered products, regardless of the industry in which it shall be placed.
At Barlow Technology, as we continue to grow and expand, both on our product range and services offered, we look forward to introducing you to our business and experienced history within heavy industry.